A historic woodland landscape with cliffs, crags, networks of caves, rhododendron jungles, stunning views and a series of extraordinary monuments awaits you.
Parts of the park and the main walking routes contains several flights of steps, some natural ones carved into rock and some man made wooden ones. Much more than a stroll in the woods, this 2-3 hour adventure will awe anyone who succeeds in exploring its crags and crevices!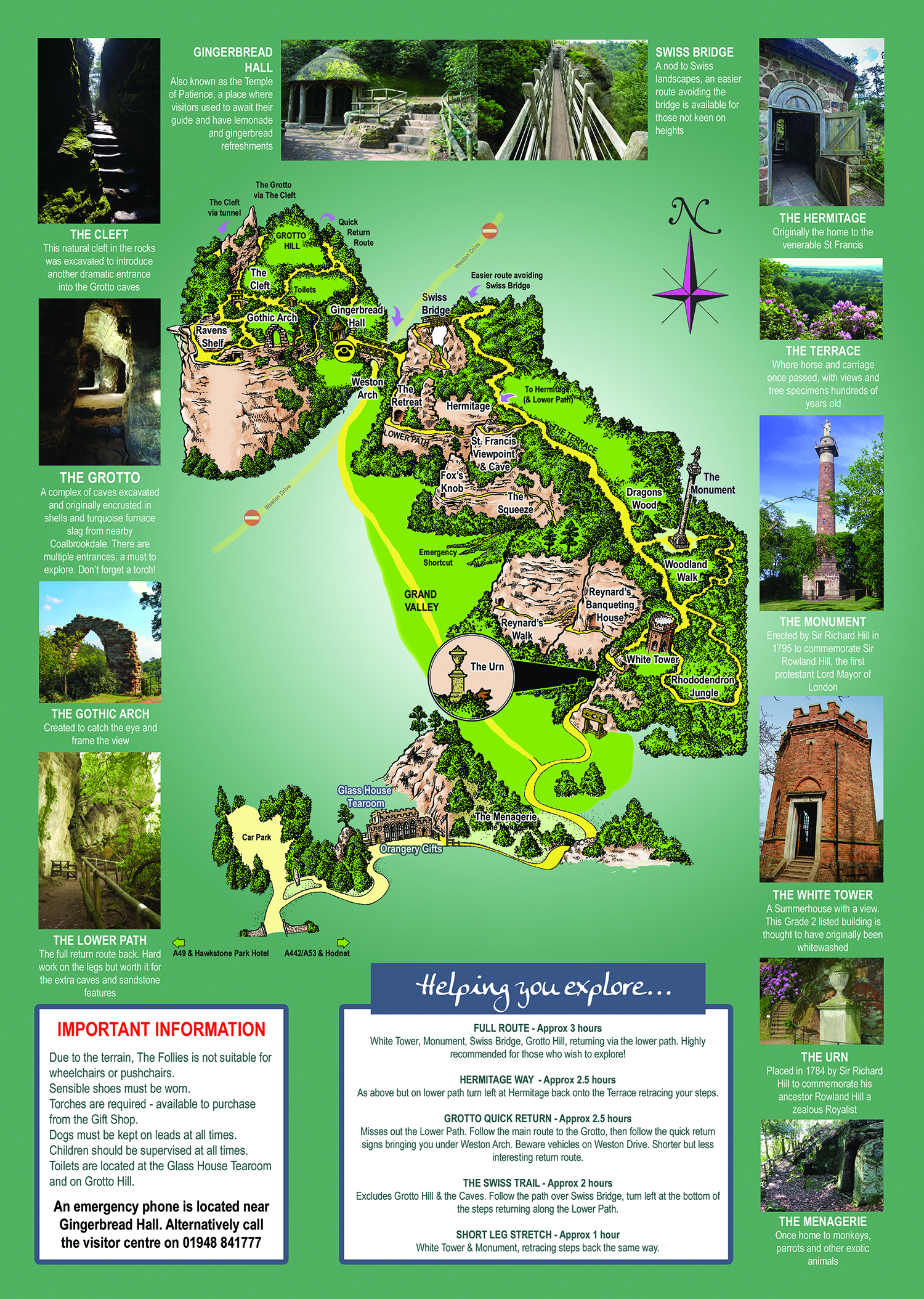 ---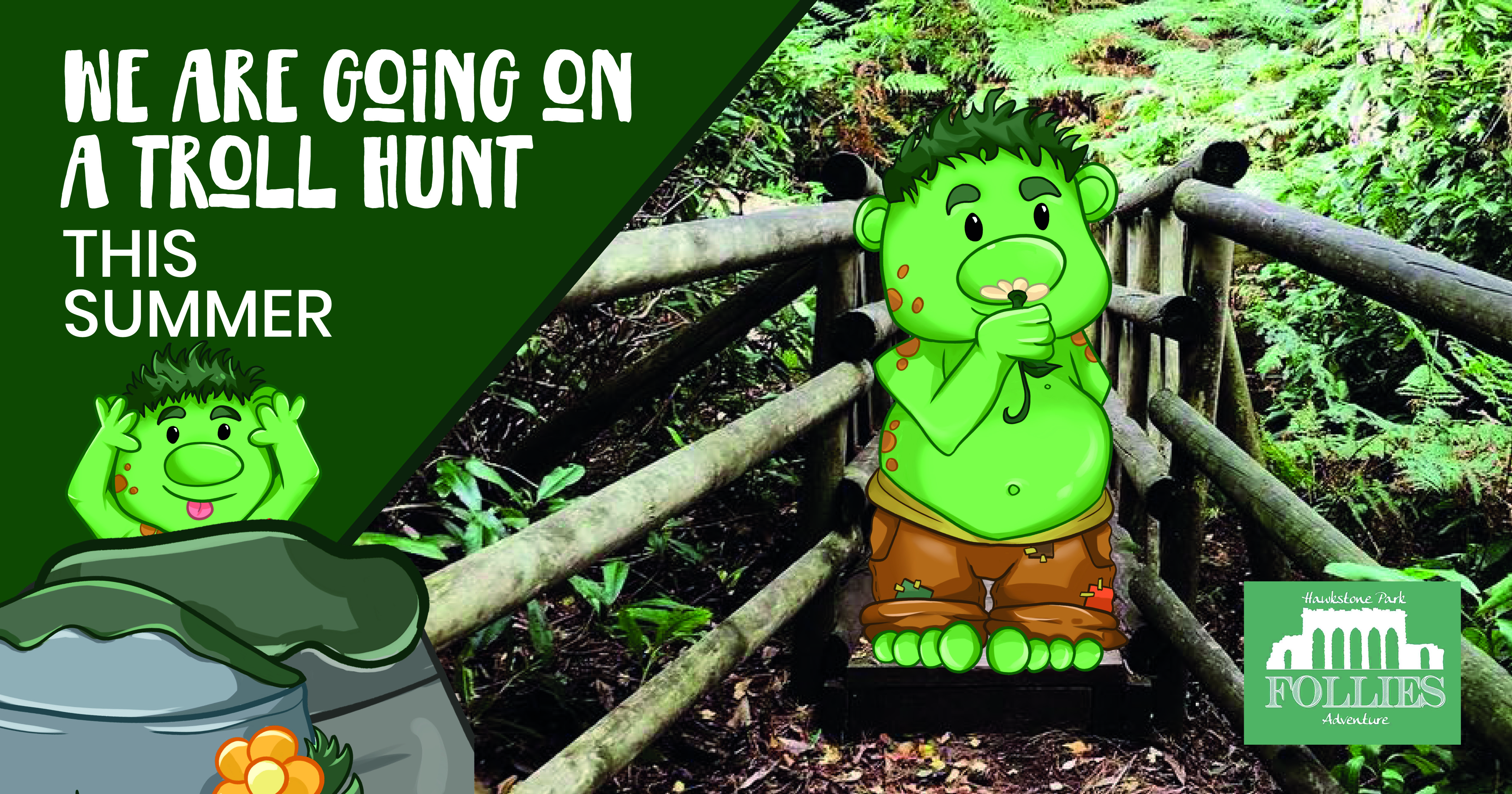 The Troll Hunt is included FREE of charge* for every paying child visiting The Follies from 7th July 2019. It is a magical trail throughout the landscape with fun activities along the way and lots of troll hunting to done too....
Following the wonderfully illustrated trail booklet you will get to explore the beautiful surroundings of the Follies as well as finding interactive fun along the way.
You will love the giant's chair, have fun climbing towers, making troll food, trip trapping across bridges and enjoying the mystical caves. But be careful! Watch out for Trolls! The youngsters will collect leaves and ingredients for their magical spell including finding the pot of gold from the end of the rainbow.
This children's trail is the perfect way to add extra magic for the younger adventurers. Don't forget to tell us the magic word before you leave to get your Enchanted Trail certificate.
*One trail booklet per paying child. Additional trails can be purchased for £1 each. Trails are subject to availability and will not be running through certain special events.
---
Walking Tours
Find out more about the nature and history of Hawkstone Park Follies with a guided walking tour from one of our experienced Wardens. Lasting around 45 minutes per tour, location availability depends on time of year.
Only £5 extra per person, minimum 5 people, maximum 10
For school and group talks and tours, please click here.
---
Warden Safaris
Alternatively book a Warden Safari where one of our Warden's will take you on a journey in the Land Rover. Perfect for those who are unable to explore the park due to accessibility.
Land Rover tour - Greenhouse, Monument, Swiss Bridge and Grotto Hill, plus return
Tour and explore – Greenhouse to Monument or Grotto Hill, collecting from same location an hour later returning back to the Greenhouse
One way – Greenhouse to either Monument or Grotto Hill, making your own way back on foot
Only £5 extra per person, minimum 3 people, maximum 6