A historic woodland landscape with cliffs, crags, networks of caves, rhododendron jungles, stunning views and a series of extraordinary monuments awaits you.
Parts of the park and the main walking routes contains several flights of steps, some natural ones carved into rock and some man made wooden ones.
Much more than a stroll in the woods, this 2-3 hour adventure will awe anyone who succeeds in exploring its crags and crevices!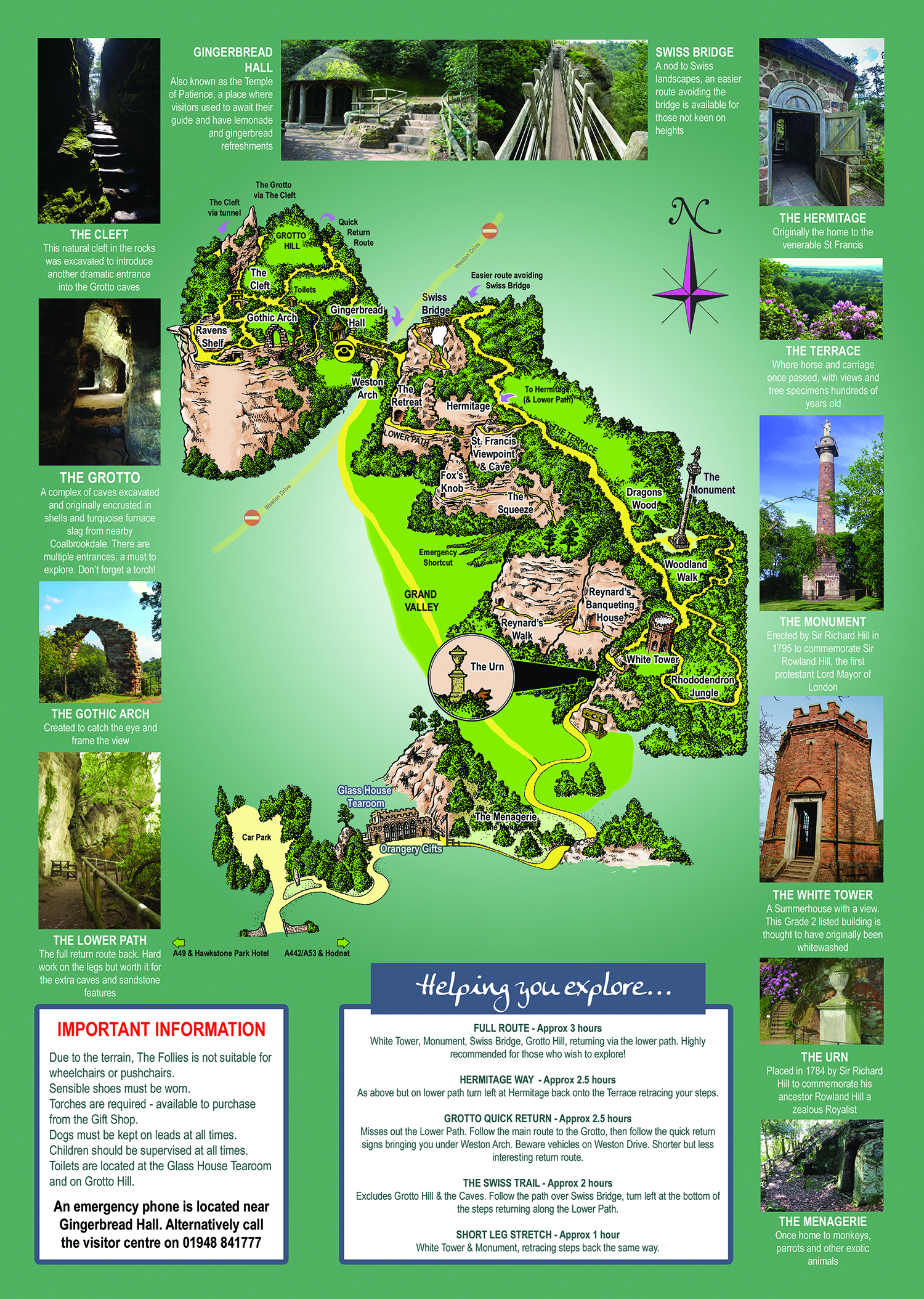 ---
Walking Tours
Find out more about the nature and history of Hawkstone Park Follies with a guided walking tour from one of our experienced staff, taking in all the main features of the Park. Tour lasts approximatly 2.5/3 hours.
£25/Hd. minimum 5 people, maximum 10
For school and group talks and tours, please click here.
---
Landrover Tour
Alternatively book a Landrover tour where one of our experienced staff will take you on a journey in the Land Rover. Perfect for those who are unable to explore the park due to accessibility or those who want to find out more about this stunning landscape, without the need to walk. Tours approximately 2.0 hours.
Land Rover tour - Taking in all main Follies including Monument, Swiss Bridge and Grotto Hill, plus return journey.
£25/hd. Upto 6 peresons/vehicle
Includes general admission to the Park so you can explore the remainder at your leisure.
Subject to availability - MUST BE BOOKED IN ADVANCE