Follies Fest STORYTELLING & TROLL HUNT
Come and join us on Sunday 7th July for a family day at Follies Festival. The final day of the festival welcomes the whole family to enjoy storytelling and adventure.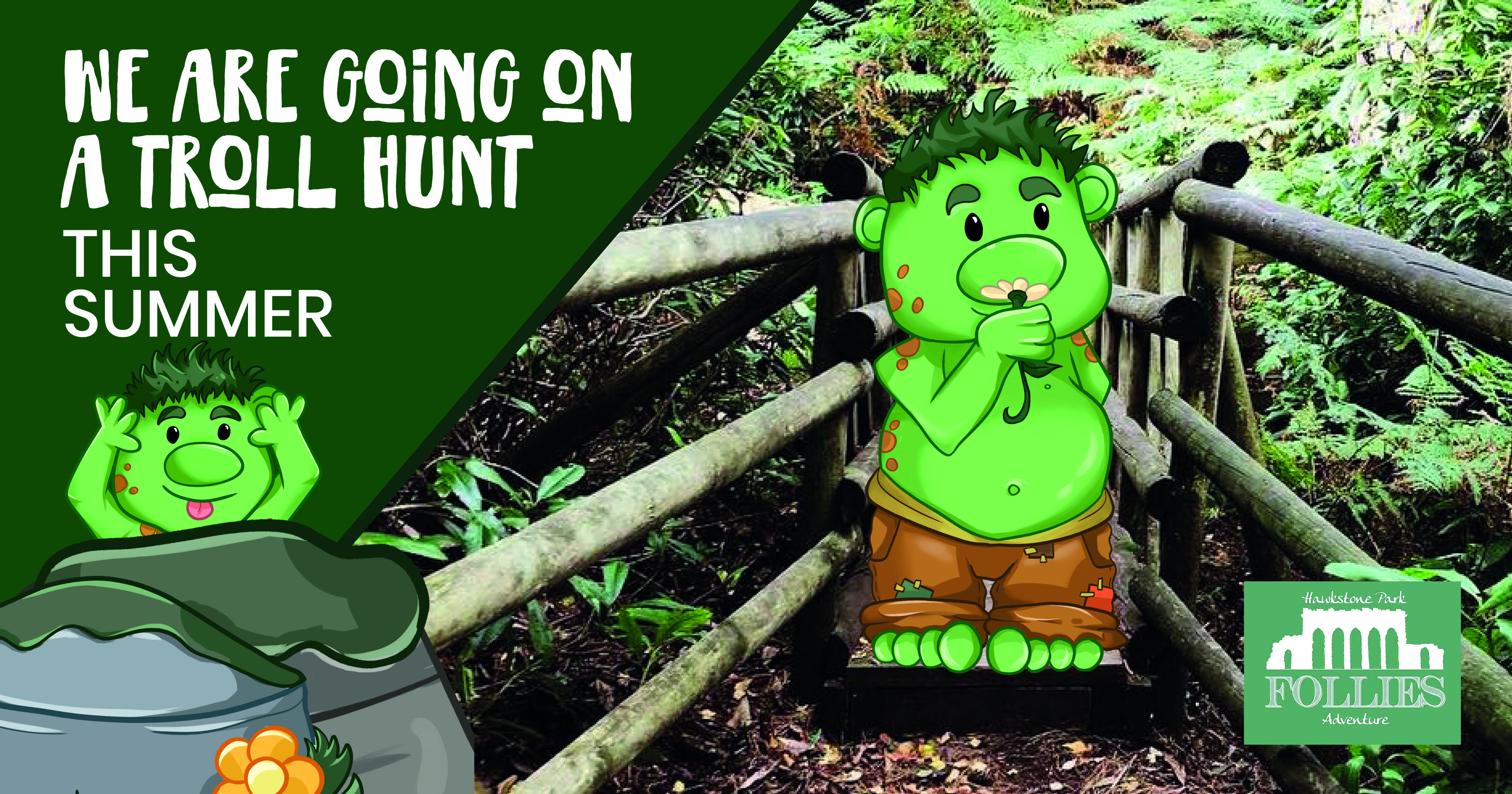 Sunday 7th July will see the launch of the all new 'We are going on a Troll Hunt' trail around the park.
The focus is also on books and the great outdoors for the day and so with that in mind we will have a series of activities throughout the day.
Barbara Mitchhill will be reading her new book out for children aged 8-12 years - Secret Suffragette
Shropshire Libraries will be running a rhymetime session for little ones Under 5.
We have the Bear from The Bear Hunt and will be running storytimes for children based on this aimed at those aged 3-7 years.
Jake Evans will be telling King Arthur Stories inspired by Hawkestone Follies. This would be aimed at parents as well as children from around 4+
Messy Play session free for under 5's
All of the above is included in the normal follies entry price but spaces are limited so we advise booking in advance!
Date:

---
Doors open at 10:00am.
Book Tickets
---