Follies Fest COMEDY NIGHT
As part of our weekend Follies Fest, Friday night sees our outdoor Comedy evening with Mitch Benn and Eddy Brimson...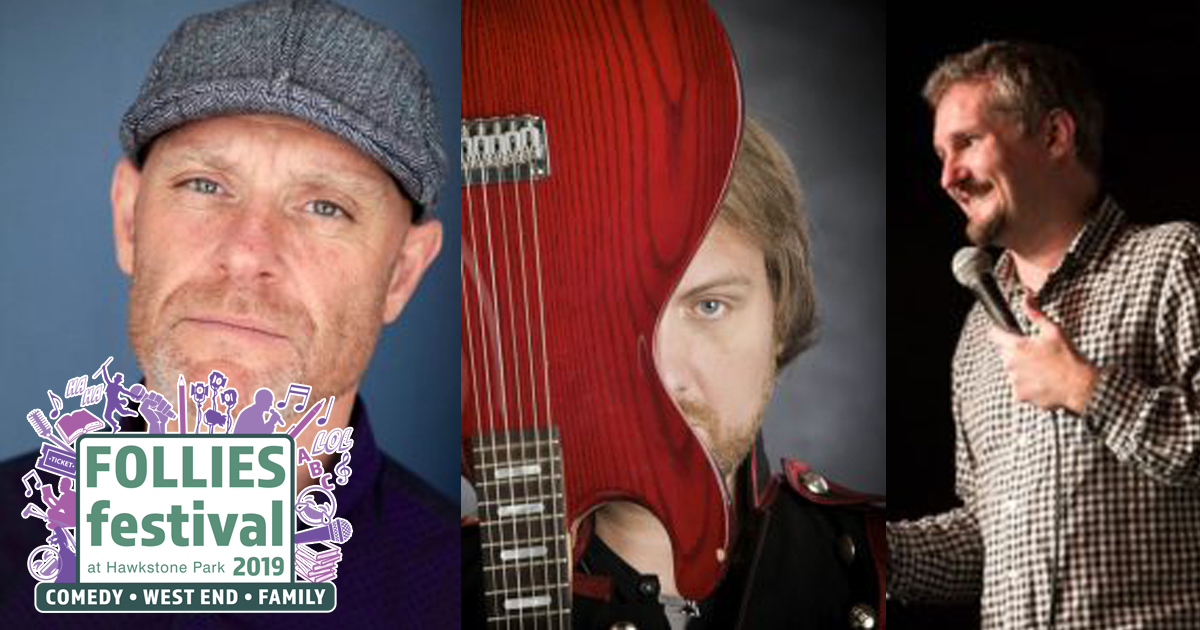 Join friends and family for an evening of fun and laughter in the stunning Grand Valley at Hawkstone Park Follies.
Headline Act: Mitch Benn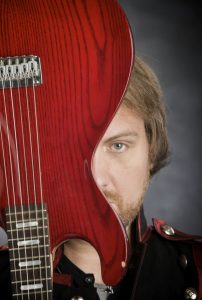 Mitch Benn is not only one of the most sought-after acts on the comedy circuit but is widely acknowledged as one of the best writer/performers of comic songs in the country.
Mitch is a regular writer and performer on "The Now Show" for BBC Radio 4 and "It's Been a Bad Week" for BBC Radio 2. Three series of his successful Radio 4 show, "Mitch Benn's Crimes Against Music" have been broadcast so far. He also presents "The Mitch Benn Music Show" on BBC Radio 7.
On TV, Mitch appears regularly on BBC1's "The One Show" as the writer and arranger of "The Complaints Choir". Mitch contributes occasional songs to Channel 4's "Bremner Bird And Fortune". He has also appeared on "The Last Word" for More4, "Gas" for Channel 4, "Live at Jongleurs", "The Warehouse" and "Today With Des & Mel" for ITV, "The Comedy Store" for Channel 5, "The World Stands Up" for Paramount and "Raymaan Is Laat" for Dutch TV. He was the presenter of the paranormal discussion show "Out There" for Carlton World, and in 2009 made semi-regular appearances on BBC1's "Watchdog" performing songs highlighting consumer grievances.
Support Act: Eddy Brimson
Eddy Brimson is one of the UK circuits most in demand headline acts working regularly with all the leading promoters.
Eddy is equally at home internationally having taken to the stage from Norway to China with just about everywhere in between. He was one of the first ever comics to perform in Myanmar and invitations to perform at the Altitude Festival in the French Alps, the New Zealand International Comedy Festival and both the Melbourne and Perth Comedy Festivals in Australia have secured his place in the comedy industry.
He is also a regular at the Edinburgh Festival where he once even played a gig naked! Thankfully no cameras were allowed into the venue.
Compere: James Cook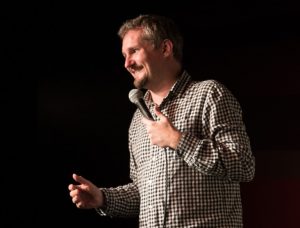 James Cook is one of the most experienced MCs on the UK comedy circuit, James has recently been seen on tour with Gary Delaney (Mock The Week, Live At The Apollo) and Paul Sinha (The Chase).
Doors open at 5:30pm, show starts at 7:45pm, finishing around 9:45pm.
FAQS
What drinks are available? - We run our own licensed bar which is well stocked with chilled beer, cider, spirits, wines and soft drinks. You will need to bring cash with you as we are unable to accept card payments.
What food is available? - There will be a variety of food options available which will be sensibly priced.
Can children attend? - Yes, however children under 16 must be accompanied by an adult aged 18 or over. 16's and above may attend on their own. There are no child care/minding facilities at the festival.
Is there parking available? - Parking is free at The Follies but is limited so please car share where possible. Please allow 10-15 minutes to park and walk to the venue.
Can we bring chairs or blankets?
Yes. We do have some picnic benches but if you would like to guarantee seating then you should probably bring your own. Please be mindful of others and bring low backed chairs or blankets.
Can I bring my dog? - We love dogs and are normally allowed entry to the Follies but unfortunately they are not allowed into the festival.
What if the weather is bad? - If it is raining then please bring waterproofs with you, we will have ponchos available to purchase on the day. We would only cancel the festival under extreme conditions. Please note there is limited shelter.
Are there toilets available? - Yes including disabled toilet and baby changing facilities at the Visitor Centre. There will also be portaloos within the Grand Valley.
Is there a cash machine onsite? - No,sorry. Most stalls will be cash only, so please come prepared.
What is accessibility like? - There is limited disabled parking available and tarmac road to the Grand Valley. However if the ground is soft then it may be difficult for wheelchair users to gain access to all services without assistance.
Date:

---
Doors open at 5:30pm.