Do you have what it takes to be a Dragon Trainer?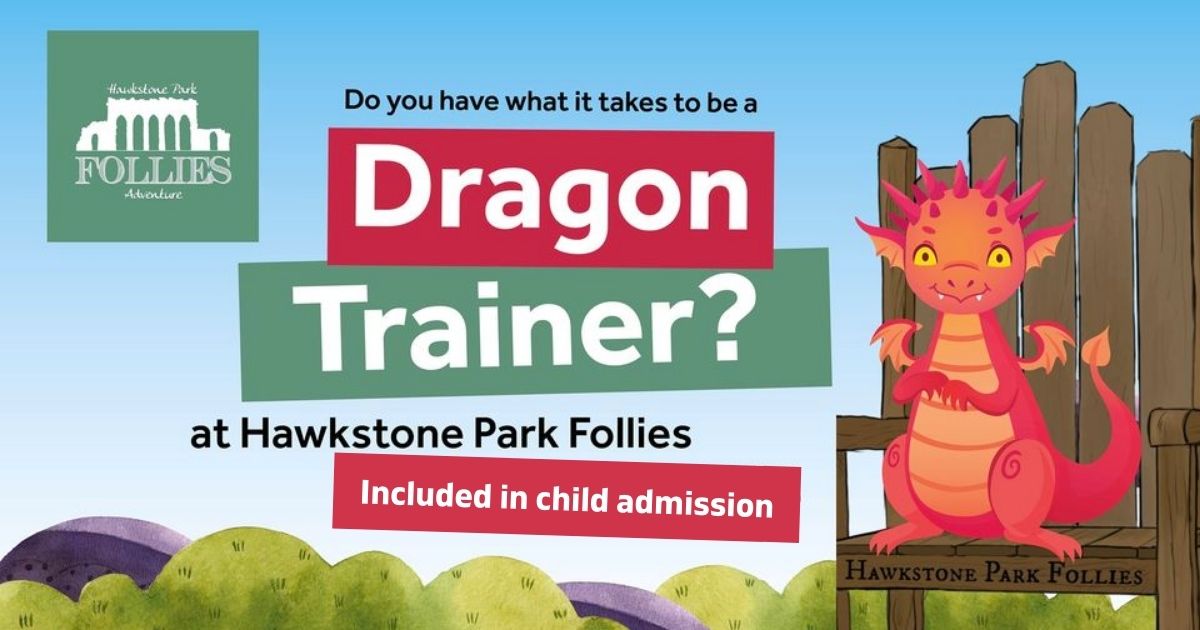 A fun interactive trail included in every child admission ticket. Available on any standard open day between 19/02/22-16/10/22. For full opening times and dates click here.
Please note during special events such as Easter and Hallowen - an alternative Trail may be running in its place.
Amongst the caves and gullies of Hawkstone Park Follies, lies Dragon Wood. There hasn't been a sighting of a Hawkstone Dragon for 200 years.... until now!
As a trainee dragon trainer, we need to make sure you have the skills needed to meet our dragon. Your adventure will take you through a series of tests that will ensure you have the skills needed. You will see magical creatures on your journey and undertake some challenges along the way - remember this mission will take courage, brains, kindness and a touch of magic!
Take part in our dragon trail - included in our online and on the gate child admission price. Save £1 per person on admission by buying specific dated tickets online today.